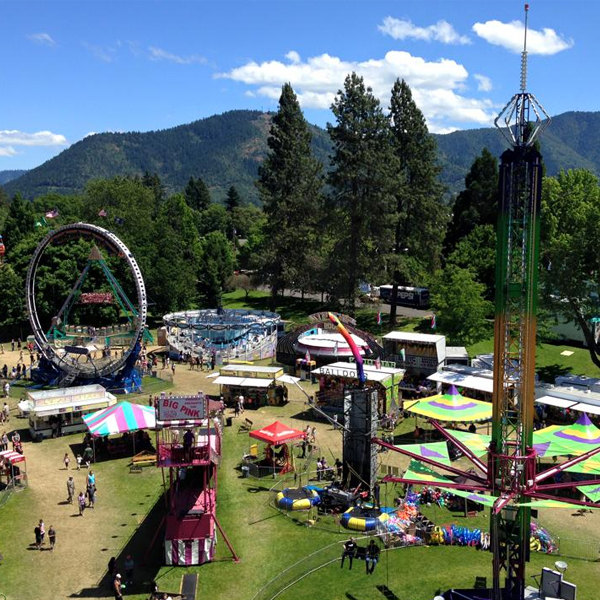 Boatnik is an annual festival held in Riverside Park in Grants Pass, Oregon over Memorial Day Weekend for more than 60 years. There is no admission to attend Boatnik and there are many activities and shows for all ages. There are additional activities available for purchase including the Davis Shows Carnival, concert, and Boatnik Brewfest.
The activities start Thursday evening with the Davis Shows Carnival featuring food, rides, games and family fun. The excitement continues Friday with the concert, a spectacular fireworks display on the river, midway vendors, and the carnival. Saturday morning features the well-known Boatnik parade that travels through downtown Grants Pass and ends at Riverside Park. Throughout the weekend the festivities continue in the park where there are a whirlwind of activities that include: Sprint and Drag boat racing, carnival rides, arts and crafts, children's activities, Bingo, food vendors, Monday Sundaes, the Boatnik Brewfest, the Chevy Drive It Home Golf Shoot Out and a second night of patriotic fireworks. Monday is the highlight of Boatnik featuring the World Famous Tom Rice Memorial White Water Hydroplane Race, and the Memorial Day Service including a jet flyover.
Thousands of locals and visitors from around the world come to share the tradition and unique experience of Boatnik.
Learn More