RIDE THE ROGUE

Ride the Rogue is a noncompetitive, recreational fundraising event offering cyclists a choice of routes through the scenic Rogue River valley.  Riders pick the route that suits them best.  All routes are fully supported with well stocked rest stops and additional support along the routes.
The event offers live music as well as a wonderful, catered after ride meal and beer garden, all served up with a smile and a small town atmosphere that makes you feel as though you were attending a friend's summer barbecue.
All funds raised during the Ride the Rogue event go towards the development, construction and support of the Rogue River Recreational Corridor and Greenway.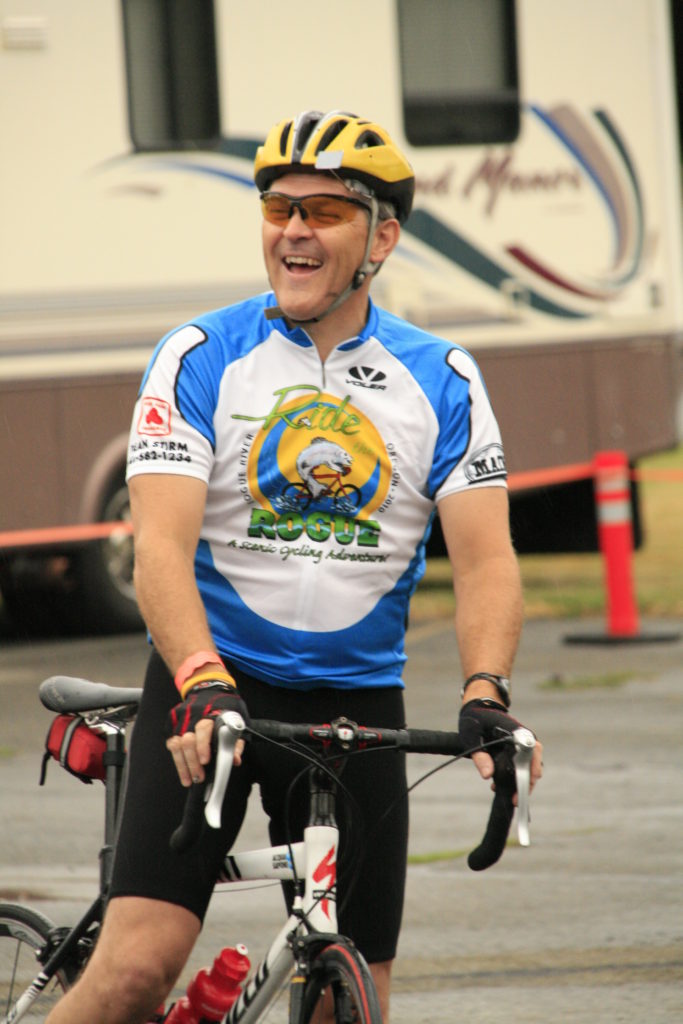 The Rogue River Recreational Corridor and Greenway is a unique and very worthwhile endeavor that will provide a wealth of recreational opportunities for our children, our grandchildren and the generations that follow.  The Rogue River Greenway provides a multi-modal route that will travel from the Bear Creek Greenway at Blackwell/Kirkland intersection, through Gold Hill and Rogue River and into Grants Pass!  Upon completion this project will connect 8 Cities, 2 Counties, create over 50 miles of regional connectivity.
Supporting the Rogue River Greenway Project through your participation in Ride the Rogue promotes the quality of outdoor experiences that will keep tourists coming back and staying longer, entice businesses to stay or move here and to promote a healthy lifestyle.
Please join us in securing this legacy by supporting the Ride the Rogue event.  www.ridetherogue.com